The summer is coming to an end and so is the hot weather. It usually leaves something behind. Sun-kissed, glowing skin is welcome. Dark spots and unsightly spider veins – not so much. Are you familiar with the unwanted post-summer imperfections too?
Broken capillaries
Don't get me wrong, though. Spider veins and redness don't occur only due to sun-damaged skin. I know girls who must handle broken capillaries all year round because their skin is sensitive and prone to rosacea.
There are various causes of broken capillaries:
genetic predisposition and fragile capillaries
prolonged sun exposure
dilated capillaries from alcohol
high temperatures in the summer
arterial hypertension
hormonal imbalance
diabetes in some cases
your menu, e.g. spicy seasoning
How to get rid of broken capillaries?
Firstly, you need to focus on eliminating the causes. If you're bothered by spider veins in the summer, think of a high-factor sunblock. If they occur after a particular meal, maybe it's good to give up on some foods. And so on.
However, talking about the causes won't liberate you from the spider veins that have already appeared on your face. How to remedy the so-called telangiectasias? I recommend an anti-redness face serum – a light-textured and surprisingly strong product which is customized to fix the problem. All you need to do it use a chosen serum every day after face washing, and follow with your favorite night cream. That's all!
To save you hours of searching by trial and error, I share my tried and trusted serums for redness and broken capillaries.
TOP 7 ANTI-REDNESS FACE SERUMS
1. Nanoil Anti-Redness Face Serum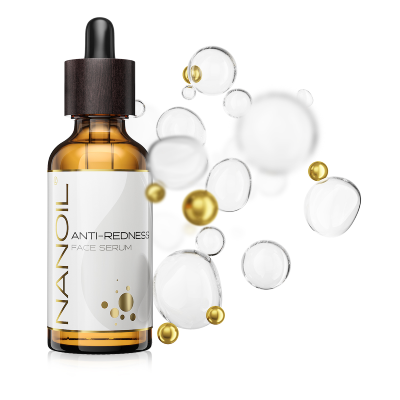 My favorite serum for reducing spider veins and flushing. Nanoil boasts the lightest consistency, sinks in effortlessly and relieves red skin instantly – the effect that we want the most, right? Nanoil offers six facial serums but this one works best if you want to handle broken capillaries and redness – it contains Buckeye Extract which reinforces the blood vessels. The serum is infused with extra botanicals which nourish and repair the skin, act as antioxidants, and beautify the face. You won't regret giving it a try. It takes up to three weeks to turn your skin around!
Learn more: www.nanoil.co.uk
2. REN Evercalm Anti-Redness Serum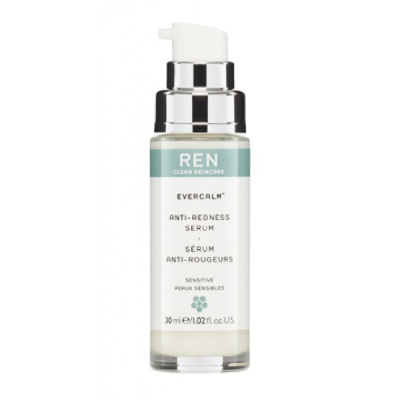 Before I came across Nanoil, I used a serum from a less-known brand, I guess. The REN Evercalm Anti-Redness Serum worked well for my skin and that's why it takes second place in my ranking. Though it's creamy, it sinks in more quickly than many gel-like serums. The formula holds some soothing and redness-cooling ingredients which give us a less sensitive skin and fewer spider veins provided it's used on a regular basis. Still, there's a downside I need to bring up. The REN Serum is much pricier than Nanoil but it doesn't produce better effects. That's why I replaced it with NANOIL.
3. Dermalogica UltraCalming Redness Relief Essence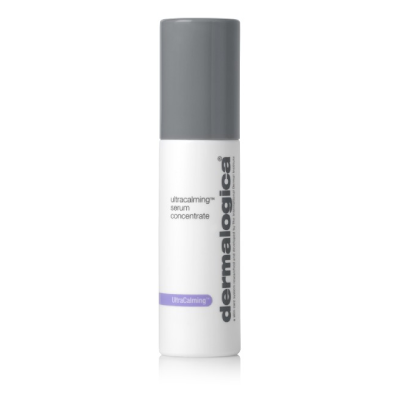 I also tried a serum from Dermalogica which holds some cool ingredients. It's based on Piperonyl Alcohol which lessens redness typical of rosacea, and also contains vitamin E, oats extracts and licorice. The serum has been made to fight with irritations, flare-ups and skin's sensitivity, and does it pretty well. The only thing I could pick on is that it's finished fast when used every day.
4. La Mer MED+ Anti-Red Couperose Concentrate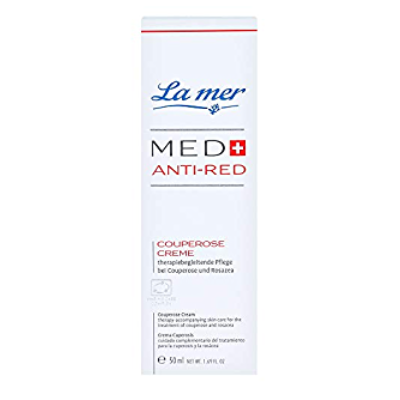 And here's a stunner. I'm sure you've also heard about one of the world's most expensive face creams from La Mer. I bought the La Mer MED+ Anti-Red Couperose Concentrate and was so happy because I thought it was a steal – it was much cheaper than the famous cream! Of course it turned out to come from a different brand, not the high-end La Mer. Despite that, I was pleasantly surprised by the effects. The serum combines three marine ingredients (sea salt, algae extract, silt extract) and effectively reduces skin redness.
5. Cosrx Cica Serum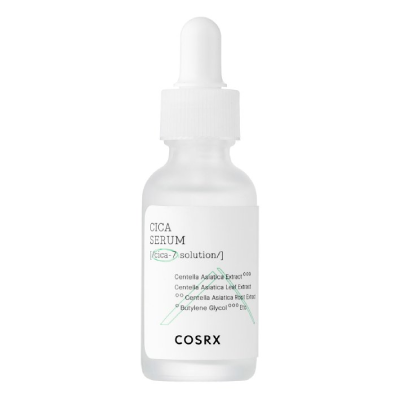 The Cica Serum is another good soothing product, offering minimalism, affordable price, and standard size. Still, it's not a typical anti-redness face serum! It's been designed for sensitive and easily-irritated skin, but it handled my minor spider veins quite well. The Cosrx Cica Serum contains panthenol, allantoin, betaine, Gotu kola extract, and two acids which are supposed to boost skin repair. I recommend it for hypersensitive skin.
6. PAI Instant Kalmer Serum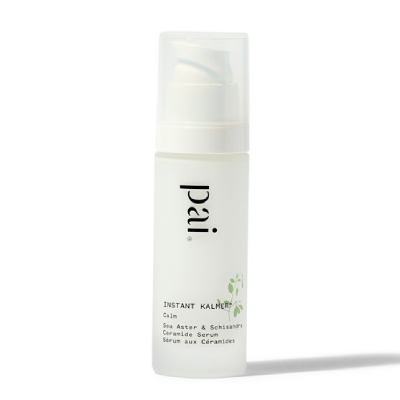 In contrast to the previous product, here's a pricey and noteworthy serum from PAI. It's a typical hyperpigmentation serum which produces fast effects – it has a nice brightening effect, evens the skin tone and minimizes redness. The formula combines oats (rich source of omega acids) and sea aster (skin-soothing flower). I didn't mind the creamy texture but I know it may be a bit too thick for acne-prone, oily complexions.
7. Medik8 Calmwise Serum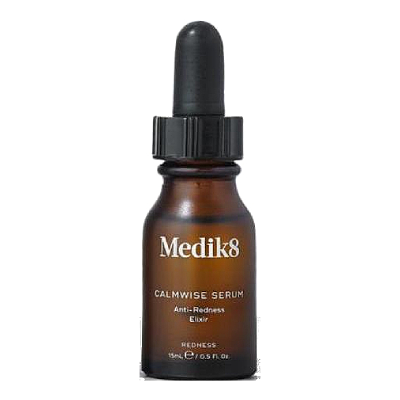 I almost forgot about another cool serum for redness. It definitely deserves to complete the list of TOP products for broken capillaries. The Medik8 Calmwise Serum comes in a tiny vial, costs a lot and looks casual, but the dark glass bottle holds some innovative redness-reduction ingredients and organic sage extract. They make a great duo which soothes irritated faces and prevents dryness. It's also effective at improving the skin tone and lessening red patches. It isn't the best but it definitely works well.
WHAT ABOUT YOU?
Which anti-redness face serum will you pick?
I'm dying to know your top choices, favorite serums and products you've tested. Rosacea and redness are common problems that affect many people so let's share our experiences and help each other. <3